Balter Festival – A wonderful welsh weekend!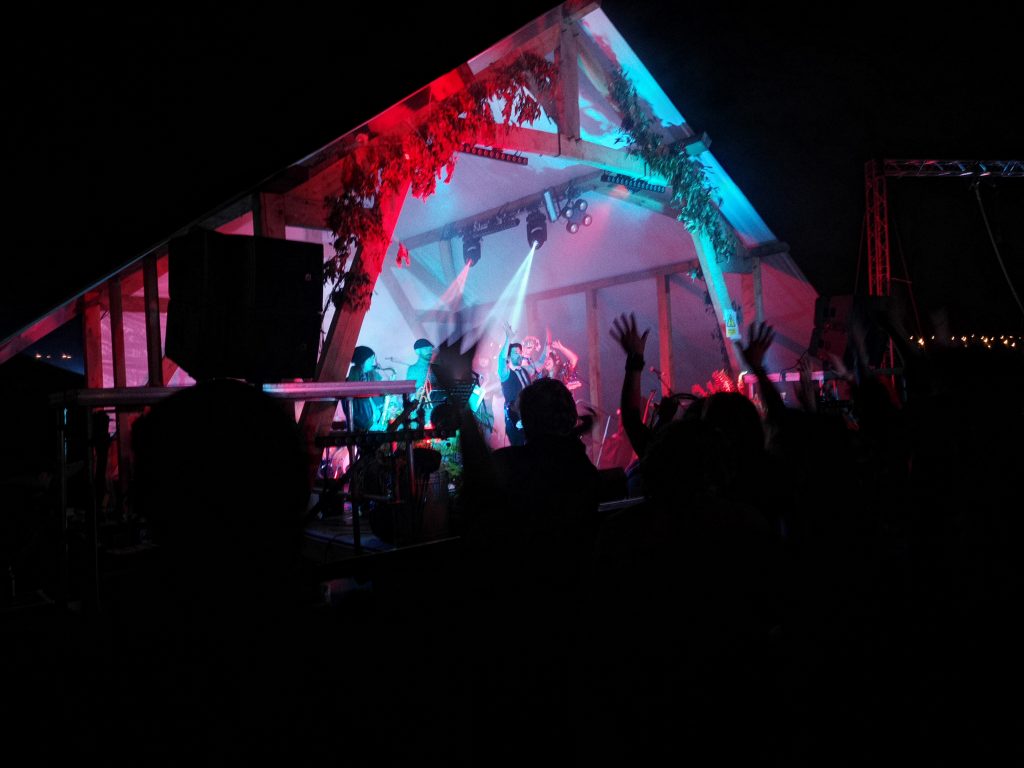 This festival is one of my personal favourites. There is always a fine collection of bands and DJ's and I usually end up watching someone I have never seen before and this year was no exception.
Having travelled the 'very lengthy '15 minute drive from my Bristol home I arrived a little weary on the Friday night after a busy week in the warehouse. Fortunately, it was a warm evening, the food was good, and the familiar intimate site, meant great music was only footsteps away from our camp. Balkanical looked great and the music had me captivated from the start. It was great to see Afro Cluster & Town of Cats as well as local favourites, Jambada, Dutty Moonshine Big Band, Ed Cox & E-Coli, APH, Sharky, the list goes on. I definitely 'baltered' my way through the weekend and threw some clumsy shapes on the dance floor.
We were also especially proud to see the amazing job Wingnut Production Lighting, did on the main stage – the lighting for Square Pusher was exceptional.
Special thanks go to Chris, Elias and the team for inviting us along again this year. It is wonderful to watch this festival go from strength to strength and we are already looking forward to seeing what next year brings.