Lockdown Learning: A Light Bulb Moment
Stepping outside our comfort zone became more critical than ever this year and we are so pleased with the results. Our aim was to drive forward with the company's evolution and break the status quo. It was a cold morning as we set off to our first 'drive in' tour to test our new radio transmitter system, the stakes were high and our hopes were pinned on this working. I felt proud and excited as I heard the first vocals and music come from inside my car speakers, it was crisp, clear and we were off, the transmitter was working. We were at a gig, but safe in our car, astonished but overjoyed we had found a way round the pandemic! Comedy shows, live bands and drive-ins were just the beginning, The 1 mile range created endless opportunities. It redefined what was possible and meant that audiences could be safe and socially distanced whilst having access to high quality music from their own sound system. A perfect solution to those early days post lockdown.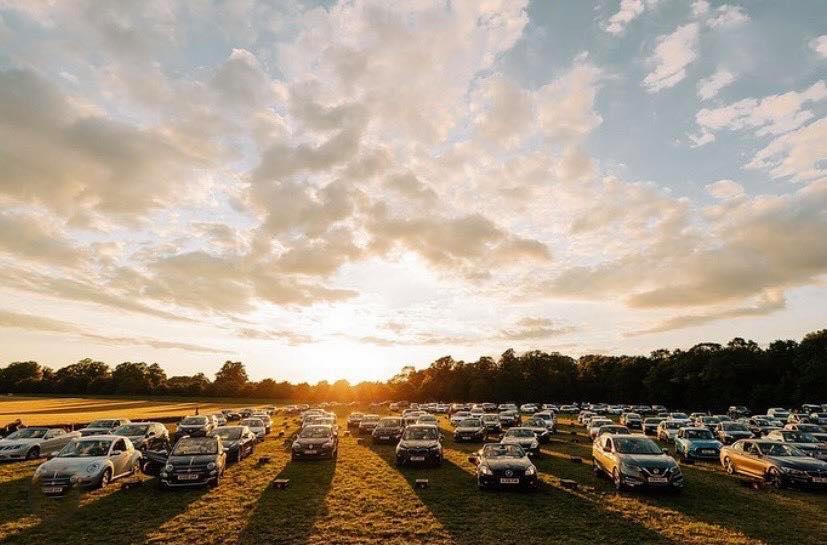 Step 2, Our new 8 x 6m Trailer Stage, that requires only 2 crew, no plant, and it can be erected in an hour.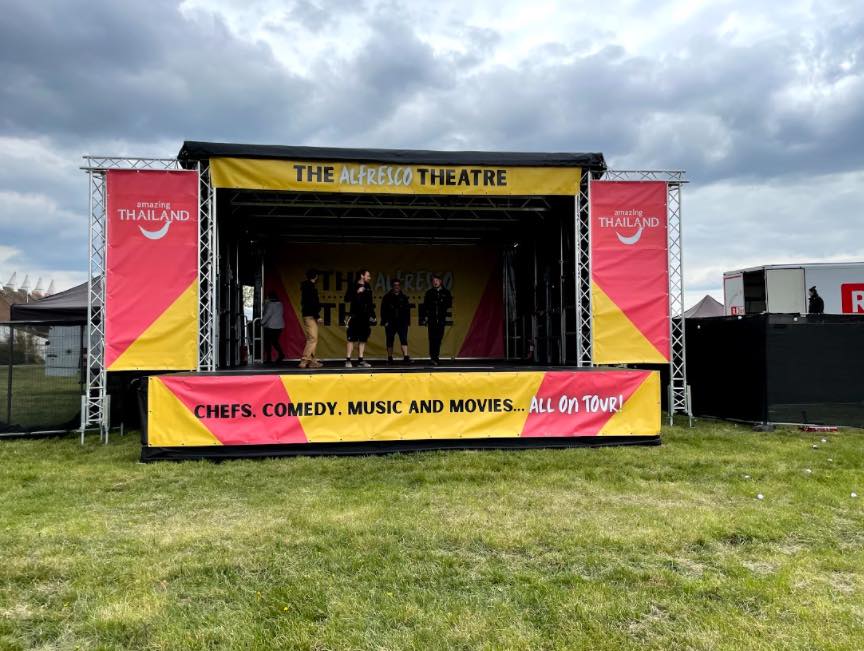 With this flexible stage we supplied touring festivals (Alfresco Theatre, Travelling Feast), street shows and Christmas lights, many in venues with difficult access. It worked equally well for larger audiences and hosted the Kaiser Chiefs at Travelling Feast and Trilogy Arena at Tokyo World. I am pleased to say events returned to normal in September, but the team's ingenuity was not forgotten. If you have an event which needs a creative solution, contact us, we love a challenge.