New DiGiCo and MC2 Audio Stock
At AF Live, we're constantly keeping up-to-date with the latest industry technology so that we can offer our clients the very best audio experience.
Whether it's renting out our specialist equipment through our dry-hire service or using it ourselves to deliver top-level sound at a live event, it's essential that we expand our range of equipment and ensure that the AF Live Sound Engineers are proficient in using it. That's why, throughout the year, we focus time on up-skilling the team.
Read about our latest training sessions and new rental stock below…
DiGiCo
In October last year, Tom Williams, Sales Support Engineer and Trainer from DiGiCo, educated the team on AF Live's newly-purchased Quantum 225 console and SD12 console.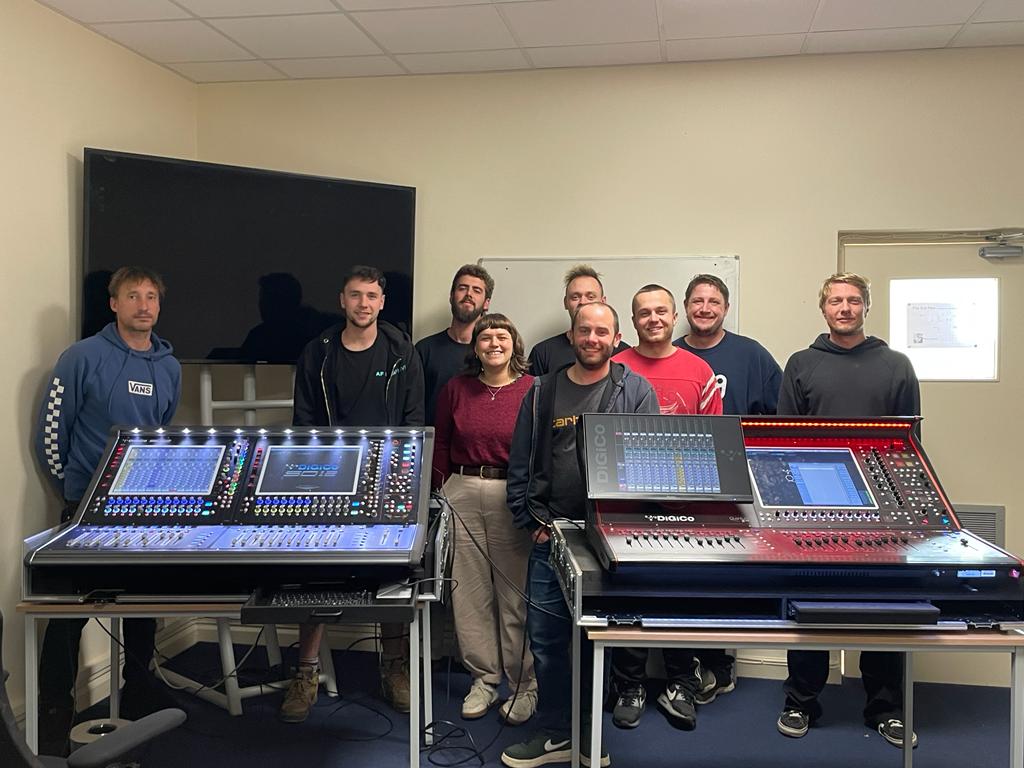 Quantum 225 – Continuing the unrivalled Quantum legacy, the new Quantum 225 console uses three large-scale seventh-generation FPGAs. It can transport up to 2,000 channels across 458 processing paths at 96kHz, and its new GTX ports run at 6.6GHz while simple two-wire connections give the fastest possible data speeds.
SD12 – The SD12 multi-application digital console is compact in size but big on high-quality features. It's the first console in the SD range to include an integrated recording interface, making virtual sound checking easier than ever. The console incorporates the latest generation Super FPGA technology and Core 2 software to deliver exceptional power and connectivity in a compact frame.
The training session included information on the integrated audio engine, operating system and dual power supplies combined within the console worksurface, along with an overview of the latest digitally-driven touchscreen technology.
From small music venues and house of worship applications to large-scale festivals and crucial global broadcasts, these consoles cater for the most complex audio designs.
MC2 XTA
Richard Flemming, Sales Application and Support Manager at XTA Electronics, joined the team in November 2022 to give a masterclass on AF Live's latest investment, the MC2 Audio Delta-Series DSP amplifier.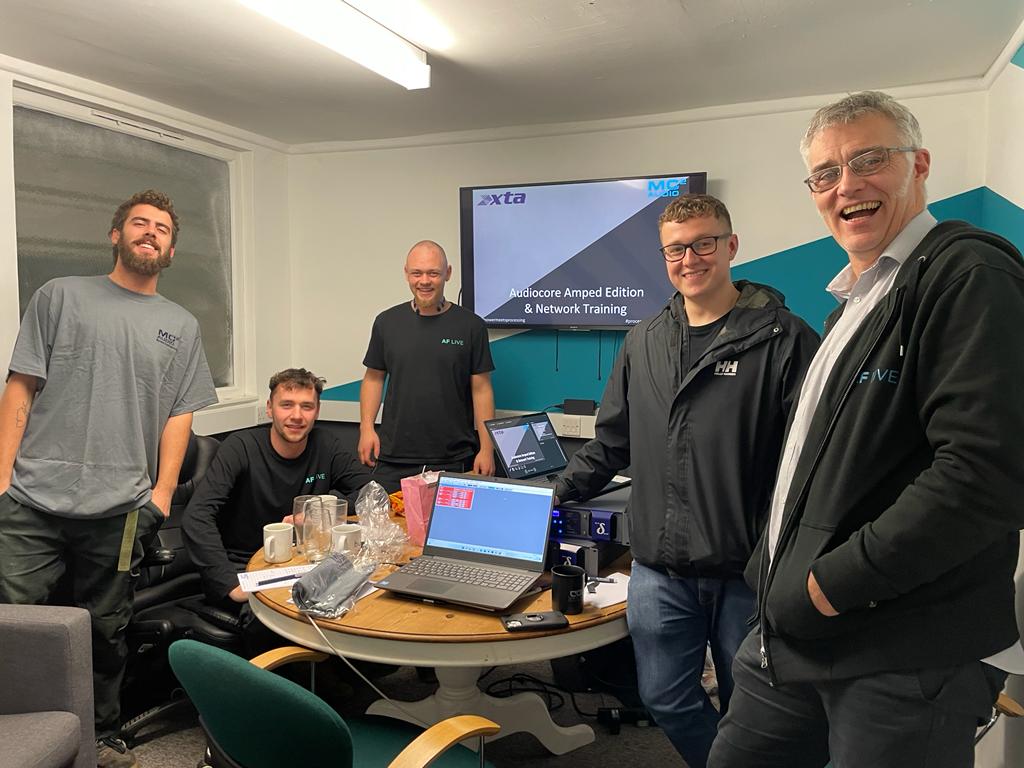 The new Delta-Series Digital Signal Processing (DSP) amplifier combines new technology with the highest-definition XTA DSP. Working alongside unique 4 local + 4 aux DPS channels, it features powerful processing software such as FIR filtering, dynamic eq, and Dante networking. This allows a single amplifier to control a four-way stereo system without needing any external processing. Every aspect of the amplifier can be controlled and monitored wirelessly, as well as by USB, direct Ethernet, configurable GPIO, and RS485 control options.
The session focussed on how the Delta-Series DSP amplifier can be used at its best to deliver ultra-high-quality sound for every type of event.
If you're looking for bespoke sound system design or complete technical management for your event or venue, you can rest assured that AF Live have the latest equipment and technology to make it happen. These new mixing consoles and amplifiers are also available as part of our ever-growing dry-hire service. To find out more about renting our equipment, click the button below!