PITP Wimbledon- Wombling Free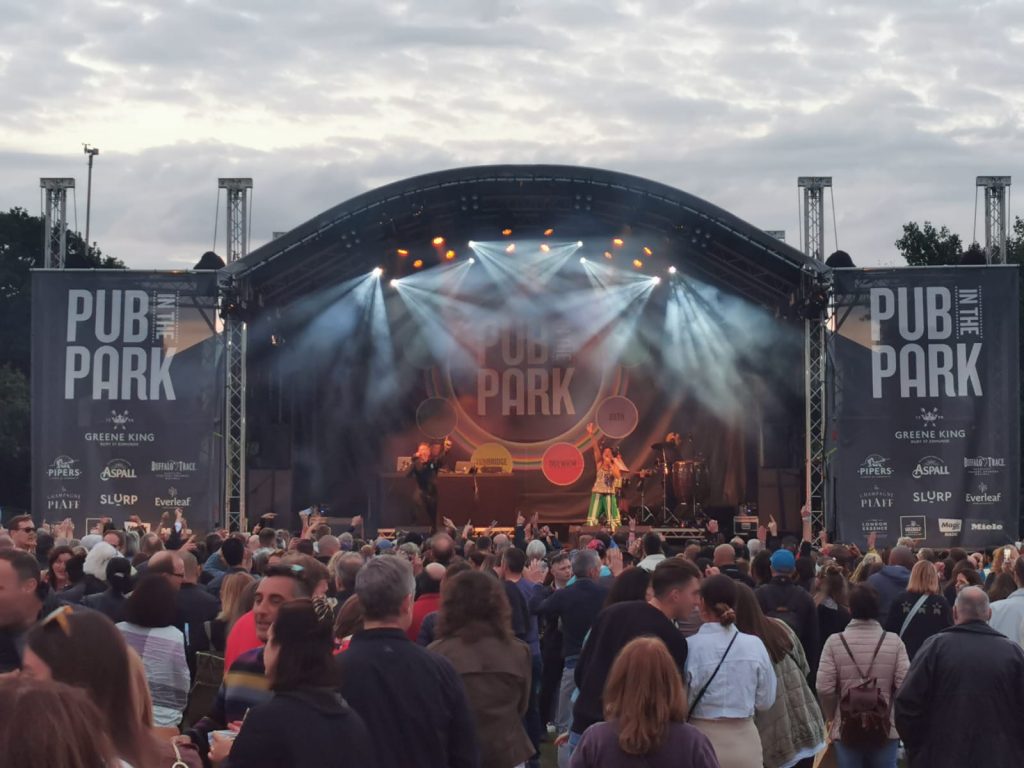 This week the AF team ventured to Wimbledon to provide sound and technical production for Pub In The Park, Wimbledon, the second event in a series of 9.
The AF team were in high spirits and true Wimbledon fashion took their limbering up very seriously with a morning yoga session. We were joined this week by Doug Hunt (Doug Hunt Sound & Light Ltd) and his team and their MLA system, which proved to be a great success in a noise sensitive area. The guys had a great weekend and their hard work, was praised by many.
A highlight of the weekend was seeing, Eastenders, Ian Beale cooking on the firepit. Not to forget of course the main acts, Sophie Ellis Bexter, Brand New Heavies, Soul 2 Soul and Top Loader amongst others.