Supplying Glastonbury Sound
At the end of June, we supplied three major stages at Glastonbury festival, deploying over 220 individual L-Acoustics speaker cabinets across the 3 arenas – Arcadia, Levels in Silver Hayes, and Now Here in Shangri-La.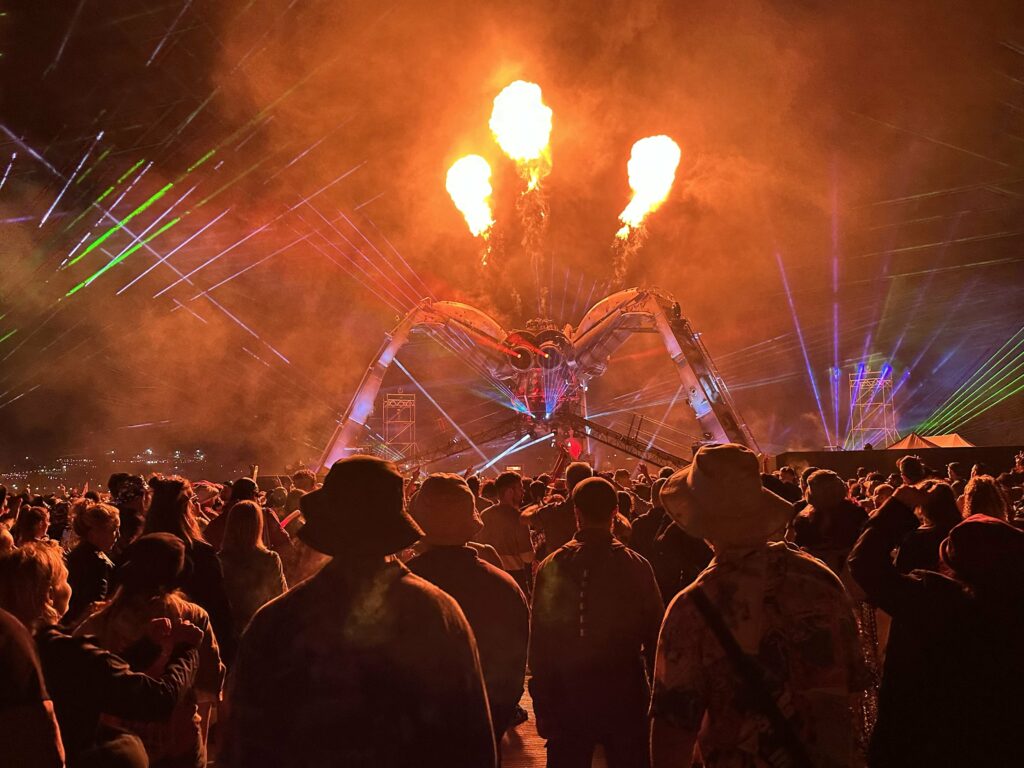 We were delighted to showcase the new L-Acoustics L-Series system on the Arcadia stage, providing a 360-sound system around the amazing Arcadia Spider structure.
The L-Series combined with Kara fills delivered great results; the system was loud in all the right places and quiet beyond the sound field. The complex design was a huge success for noise management and kept the sound within designated limits all weekend.
We used a Midas HD96 console for FOH control with the D L series as I/O at the stage end. Big thanks to Andrew and Nick at Polar Audio for supplying us with the system. Here's what our crew members had to say about using the Midas HD96:
"The Midas HD96 performed flawlessly for Arcadia Stage at Glastonbury 2023. We were very pleased with the audio quality provided by the 64-bit summing engine, with a lot of positive feedback from both artists, crew and audience. This is an extremely capable console that brings improvements to the legendary Midas sound, with a host of innovative new features that give engineers all the tools they need and more." – Greg on Arcadia
"Initially, it felt like it would be a steep learning curve, but after a short while, everything started to feel quite intuitive. I particularly like the feel of the physical controls, and it sounded great." – Gaz on Levels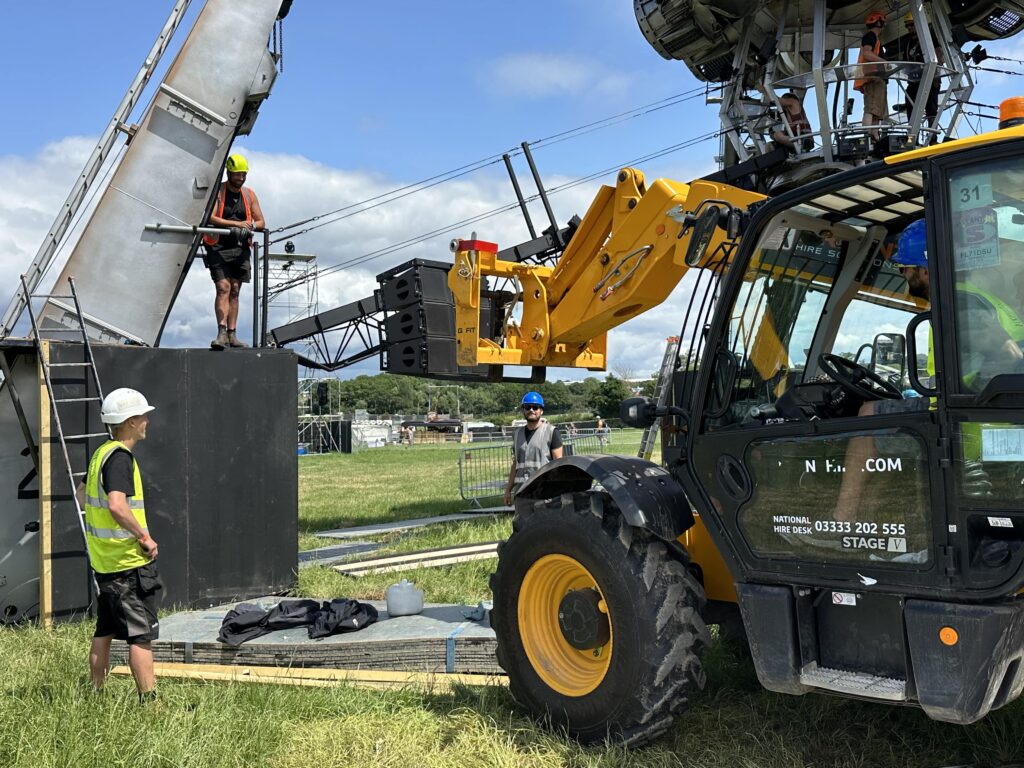 Special thanks go to Sergey Becker from L-Acoustics and Solotech for supporting the AF Live team, Paul Rose, Bri Mclean, Greg Chapter, and Lucas Hynes in this venture.
Arcadia kicked off on Friday with The Chemical Brothers (DJ set), Sherelle, then Skepta B2B Jammer, and VTSS, finishing strong on Sunday with awesome sets by ShyFx, Hybrid Minds and Wilkinson.
The Levels, Silver Hayes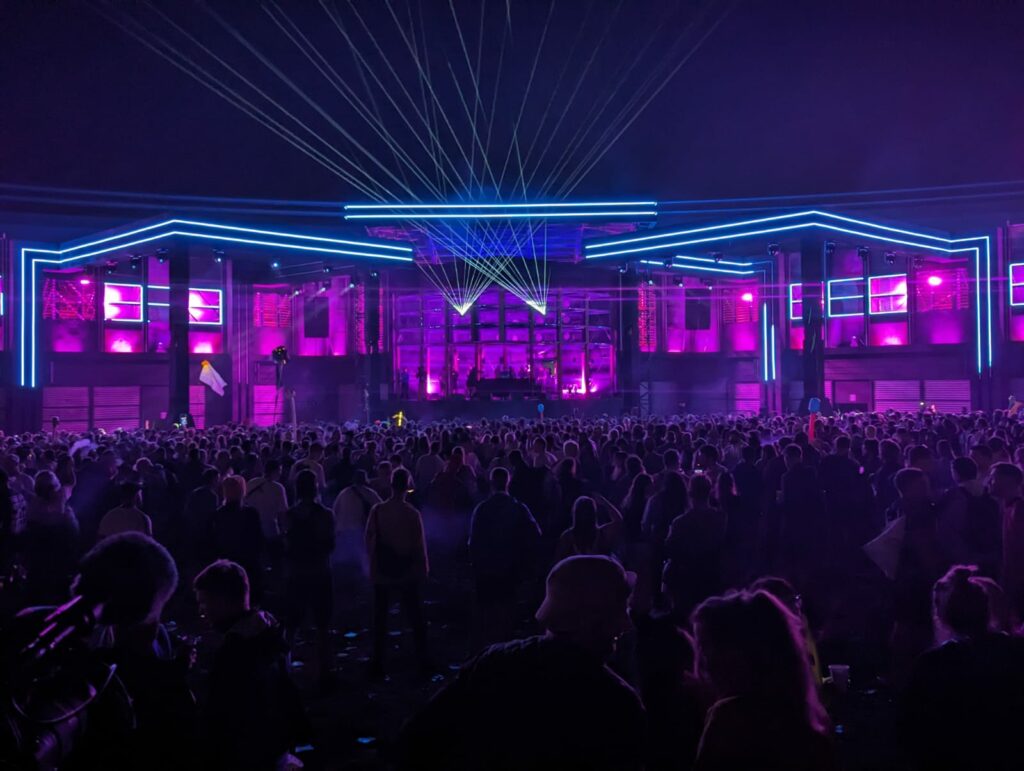 The Levels was a new creation for the Silver Hayes area this year and really hit the spot with a visual delight and sound to suit.
We deployed an L-Acoustics K2 system with Kara out-fills and A15's covering the front, and a KS28 end fire sub array working effectively with noise management. Huge thanks to Russell Kearney who provided the system design, working alongside Jake Garland, Ben Pedley and Gaz Lewis covering the show.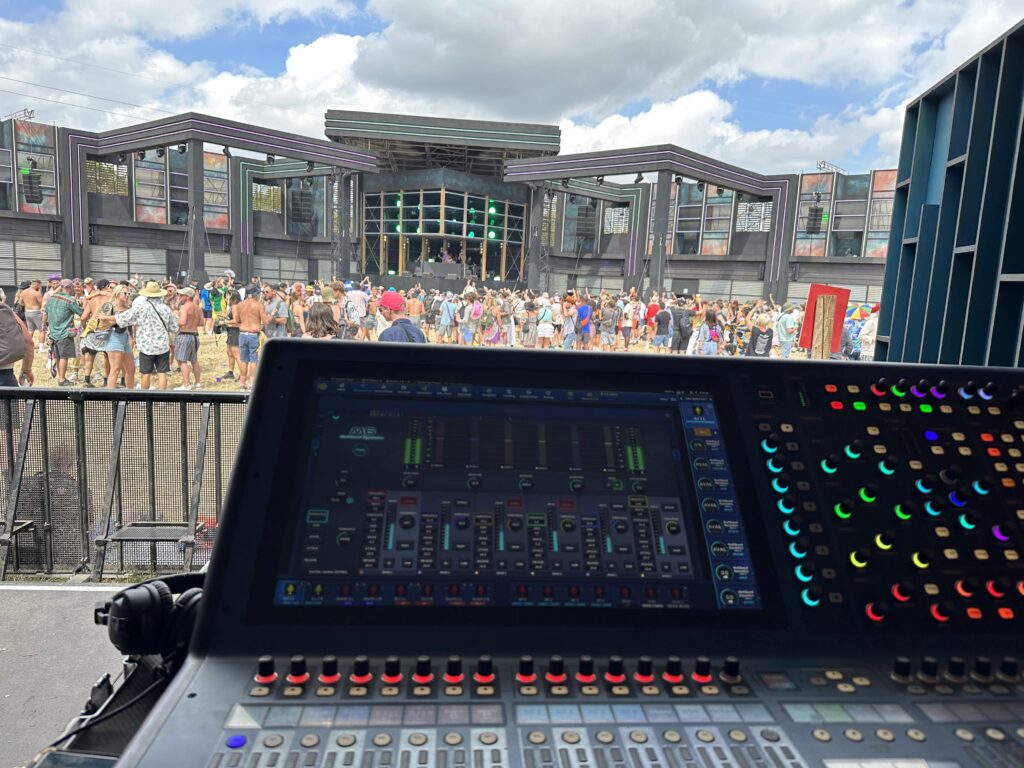 Another big thanks to Rorry Garraway, AF Live's Tech Manager, for getting the team in, and the whole of Team Love for delivering such an amazing stage.
Headliners included a secret set by Fatboy Slim, Vtss, Ls System, Maria, and more!
Now Here, Shangri-La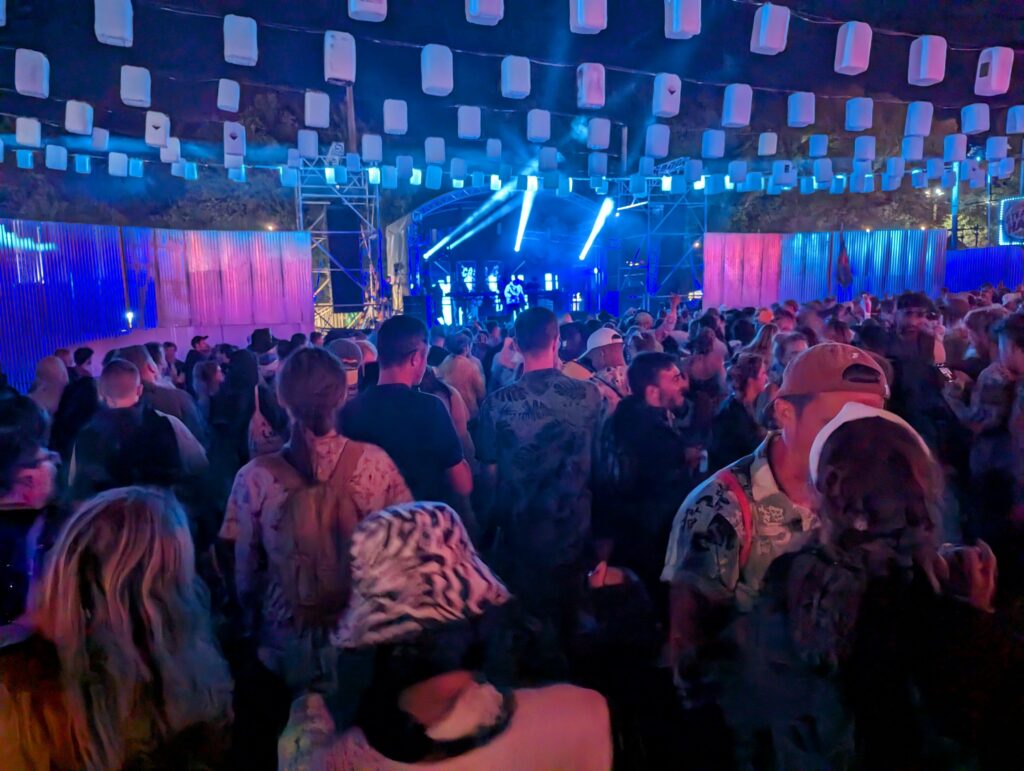 'Nowhere or Now Here', the choice is yours and caused humorous confusion throughout the Glastonbury weekend! If you were lucky enough to make it through the crowds to the naughty corner, you would have heard our L-Acoustics Kara II and Kudo system providing the very best sound until 5 am!
We saw a wealth of talent from Caspar, Sicario, Lady Shaka, Turno, and the Sunday finale with Mandidextrous and Bish.
Special thanks go to Shoki, Will, Alhor, Theo and the AF Live team for their hard work and dedication.