AV Systems: Installing, Maintaining, and Updating
The design and installation of an Audio-Visual (AV) system is just the beginning. At AF Live, we provide our clients with a tailored after-sales service to ensure the system is constantly up to standard. As part of this bespoke installation service, we re-visit our permanently installed AV systems across the UK to stay ahead of any potential problems and guarantee the very best sound quality. 
For clients with large venues and complex system requirements that integrate with in-house lighting and video, we visit monthly to ensure the equipment is performing without any issues. This can be as simple as completing the necessary software updates to a full service of the sound equipment. We also remove any damaged equipment and replace it with our hire stock whilst the kit is being repaired so that the venue is never left with a system that is not fully functioning.
We're on hand 24/7 to respond to emergencies with a dedicated key contact that knows the system in and out. Even if our clients opt to maintain their own system, our after-sales service means we visit the installations annually to check the equipment and recommend technological updates as and when they become available. 
Read on to find out more about some of our new and existing permanent installs, and how we work to continuously improve them…
AF Live has provided Lakota with sound system services for over 20 years. We supply technical staff and engineers weekly, carry out complete system checks quarterly, and each January, we go through every item and review the system to make sure it's still the best solution. We're always looking to make improvements to the space, ensuring the highest-quality delivery using the most up-to-date technology. 
As Lakota's music and events evolve, so does the range of equipment the AF Live team install. Our aim is that headline artists, clubgoers, and resident DJs continue to experience the legendary sound that Lakota is known for.
Back in 2021, We helped expand Lakota to include 'Lakota Gardens', a new weatherproof and COVID-safe outdoor space with stage, light, and sound to encourage audiences back following pandemic restrictions.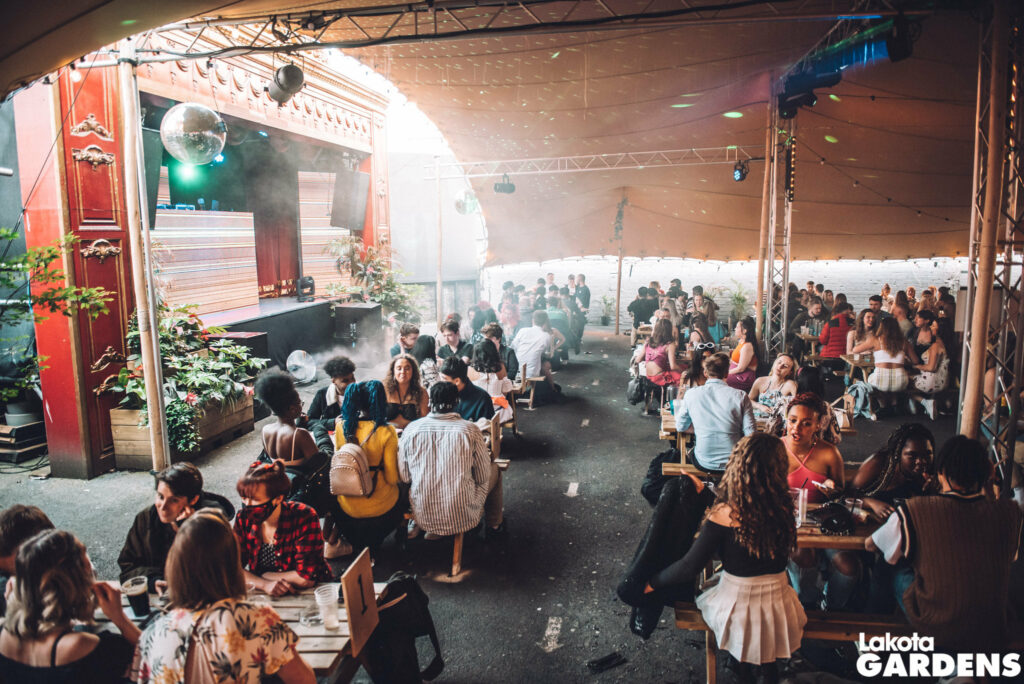 The team revisited the venue in January this year to upgrade the entire space. This included installing L-Acoustics A15 and SB28 speakers in the main room with 12xt as balcony fills, powered by LA8 amplified controllers with Midas control systems. The second dance space also got a fresh look for the new season with a newly-built central DJ booth and a new quadraphonic sound system to suit. This 4.0 surround sound is covered by L-Acoustics ARCS wide with SB18 subs and LA8 amplified controllers.
"AF Live has been a vital part of Lakota's team for over 20 years now. Without them, our venue wouldn't be what it is today. They continue to improve our AV system, meeting our requirements for a range of occasions and ensuring the highest quality of sound year after year." Bentleigh Burgess, Owner of Lakota.
In Spring 2022, the AF Live team designed and installed a sound system for the immersive amazement park, Wake the Tiger. Born from the Creatives behind Boomtown Fair, this year-round arts and events venue allows visitors to experience 27 different creative surroundings in a non-festival environment.
The sound system encompasses over 70 Genelec speakers using Power-over-Ethernet (PoE) technology to deliver impressive performance over a single CAT cable with lower power consumption. The setup makes the design perfect for motion-censored audio-visual effects across different spaces.
We continue to provide ongoing maintenance for Wake the Tiger to ensure the best sound performance possible for the interactive space and its many visitors.
"Wake The Tiger is a permanent and inclusive attraction that focuses on creativity. For it to succeed, we needed a sound solution that captured visitors in every one of the unique spaces. Thanks to AF Live, and the Genelec technology supplied by Audiologic, our Amazement Park® is an all-around interactive experience with bespoke, mixed-reality soundscapes. The system continues to perform exceptionally, with loudspeakers that blend into the surroundings to not take away from the installations." Graham MacVoy, Co-Founder and Managing Director of Wake The Tiger.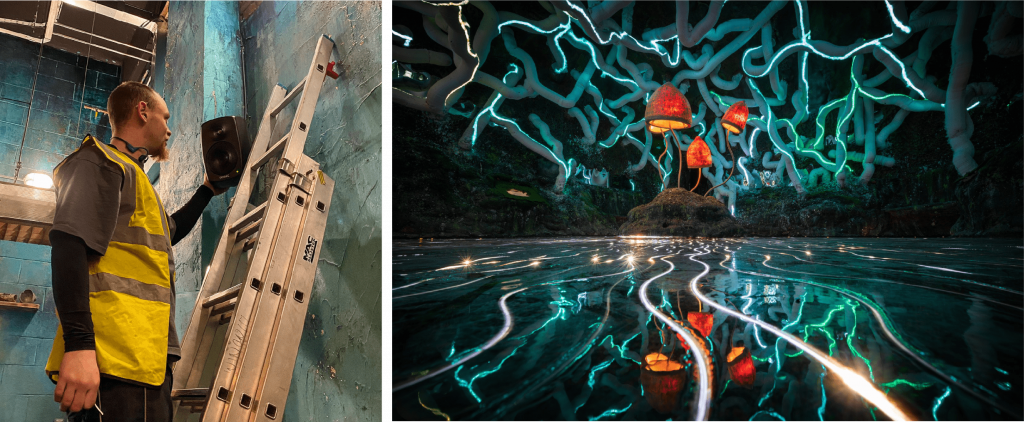 Loco Klub is one of Bristol's new homes of alternative arts, set up by The Invisible Circus. After working with The Invisible Circus for many years, we started talks in late 2022 when the club decided to upgrade the sound system and chose AF Live as their preferred supplier.
In January this year, we upgraded the space with an L-Acoustics ARCS WiFo system with 4 L-Acoustics SB28 subs all powered by LA8 amplified controllers.
We're always looking to make the most of the systems already owned by our clients. With Loco Klub, we were able to utilise their old L-Acoustics system and repurpose it as delay boxes to increase intelligibility at the rear of the club, which had proven to be an issue before this upgrade due to the unusual tunnel-shaped building.
The team revisits the site regularly to ensure the system is performing at its best. As an install client, Loco Klub also benefits from great discounts on our DJ kit and backline hire stock. This is our newest installation and we're excited to see how the system performs in the years to come!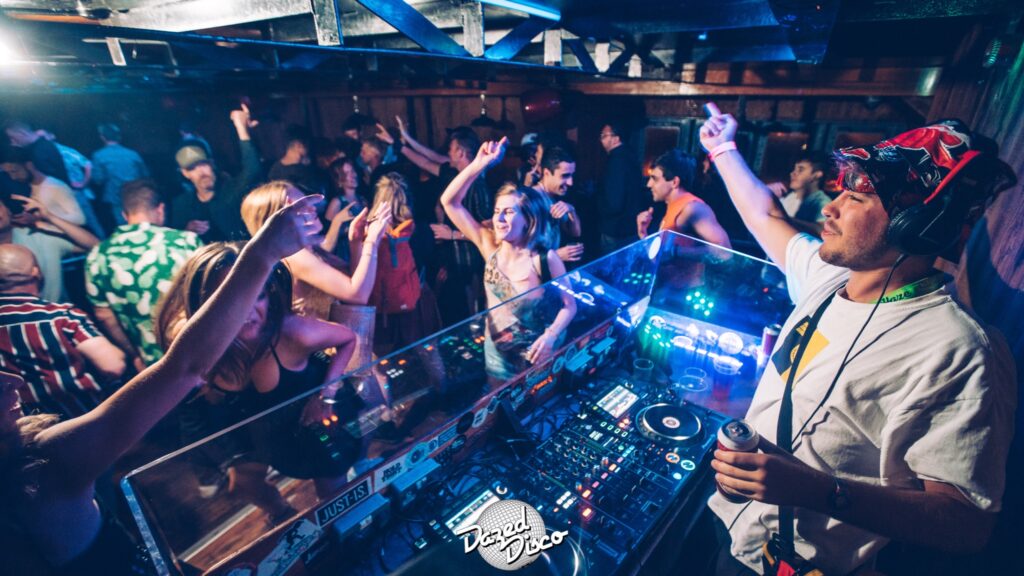 AF Live has supplied Lost Horizon with AV systems since its inception in July 2021. Founded by Robin Collins, the brains behind Glastonbury's Shangrila, Lost Horizons is known for promoting local talent alongside headline artists and creating unrivaled artistic sets.
The venue opened amid the pandemic and was at the forefront of hybrid events, providing low-capacity face-to-face shows that were streamed to a much larger online audience through social platforms.
Having worked with the Shangrila team on Glastonbury, it was a natural progression to support their move into a city centre venue. Our extensive experience with indoor venues and long-term installs provided a useful sounding board for the Lost Horizon team as they made purchasing decisions for their PA system and ancillary services.
The AF Live team continues to supply and service L-Acoustics ARCS systems for the venue with the Midas control package, along with our stage package, DJ kit, monitors, and mics for the many live acts they host. We also provide experienced engineers for live band nights and complex AV system setups.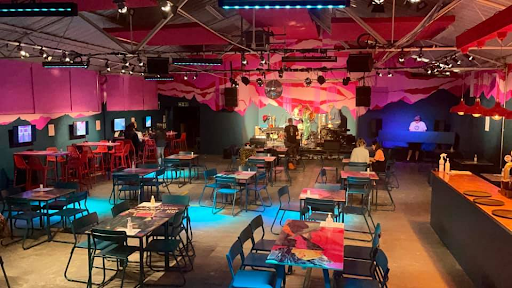 The Cock and Tail is one of Bristol's newest cocktail, beer, liquor, and music bars located in the Docklands. The venue is kitted out with an "industrial chic" interior, state-of-the-art sound system, and thought-provoking art created by Shangrila Glastonbury.
We installed the venue's initial Void Cyclone sound system in October 2019 and have maintained and serviced it ever since. The team also supplies a Pioneer DJ setup for the venue, ensuring the very best sound for all of their live music events.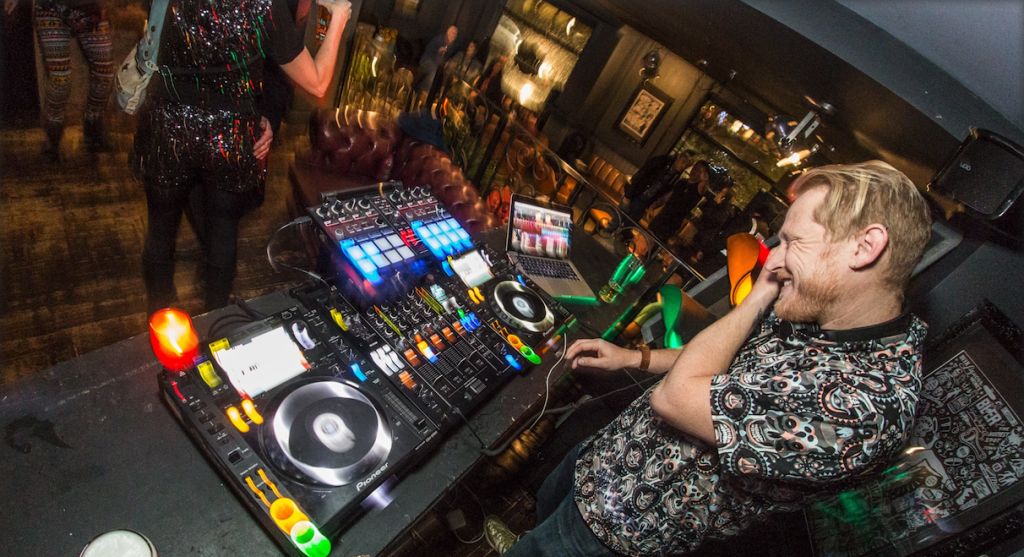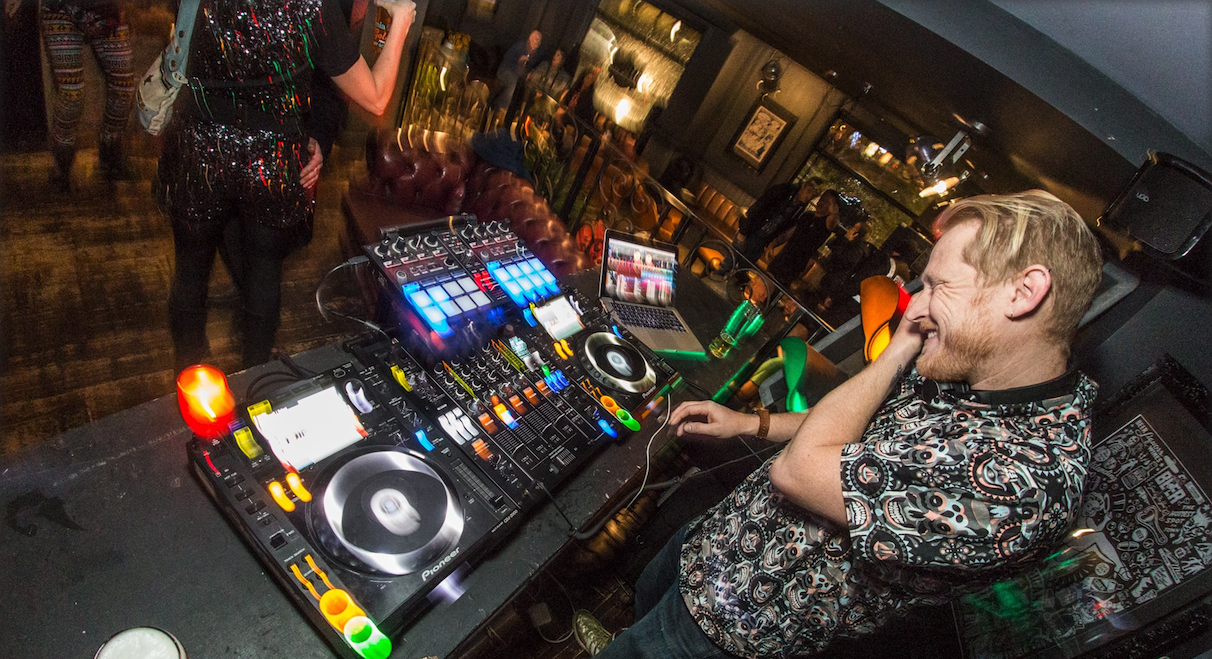 AF Live supplies AV installations for all types of venues including stadiums, clubs, bars, corporate hospitality venues, conference centres, houses of worship, and more. Whether it's multiple rooms or one large open space, inside or outdoors, we use L-Acoustics Soundvision software to design audio solutions that deliver the perfect coverage of crystal-clear audio to any space.
Click the button below to read more about our installation services 👇